Let's be the carnivorous beings that we are and venture into Hippos Creek where South African hearty, meaty steak house meets good ole' Perth. There are two venues for this great steakhouse - one is in Scarborough Beachside and the other, at Hillaries Boat harbour.
My group of friends and I met up at Hippos Creek Hillaries to self-indulge in some game meat, have great steak and celebrate the beginning of our working lives as pharmacist.. yay?!.. well at least we do it with great food in great company!
The hillaries restaurant is relatively new - with high ceilings, interesting lights and deco - and is situated right next to the jetty makes it all the more nicer to dine.
So here's a
glimpse
of what's on offer...
Tackling the Hunter's Assaggi rump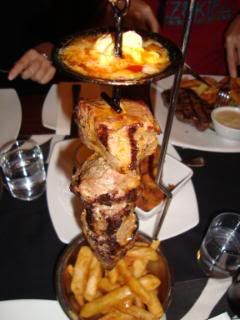 Hunter's Assaggi Rump
S's Hunter's Assaggi Chicken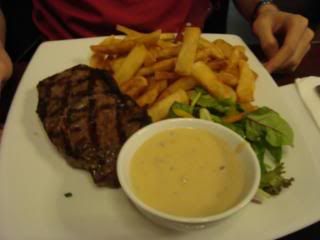 K's Rumps with side of chips, salad and mushroom sauce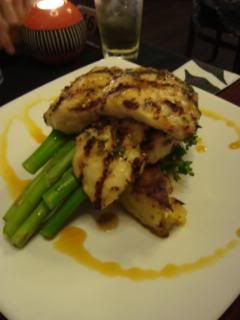 M's game's meat - crocodile
Mud Hut's - fried mushroom stuffed with ricotto cheese and garlic sauce
Dessert #1 to share - Vodka and blueberry creme brulee with orange sorbet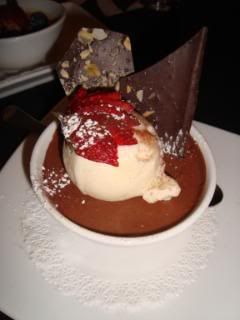 Amarula Chocolate Mousse - with chocolate, almond chips and vanilla bean icecream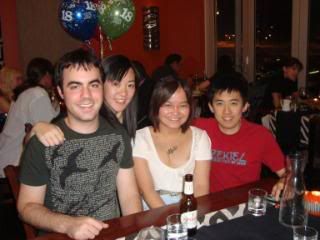 Happy and stuffed diners!